Yankee Candle Launches High-End New Look In Time For Autumn
Early evening strolls, cosy evenings, trees of thousand different colours – just a few hallmarks of the departed Summer and a move into the new Autumn season. Evoking this sense of season and featuring their new signature look, Yankee Candle have a range of fragrances to challenge any high-end candle maker. 
Re-imagined with a completely new look and feel, Yankee Candles now feature a double wick as standard and a premium soy wax blend for that signature long, clean and fragrance releasing burn. The effect is a luxurious, warm and indulgent new effect that elevates the entire range.
Championing this new look the Daydreaming of Autumn collection combines a series of four carefully considered fragrances. Evening Riverwalk, Mulled Sangria, Pumpkin Maple Creme Caramel and Autumn Daydream all give a sense of seasonal sense of place and time.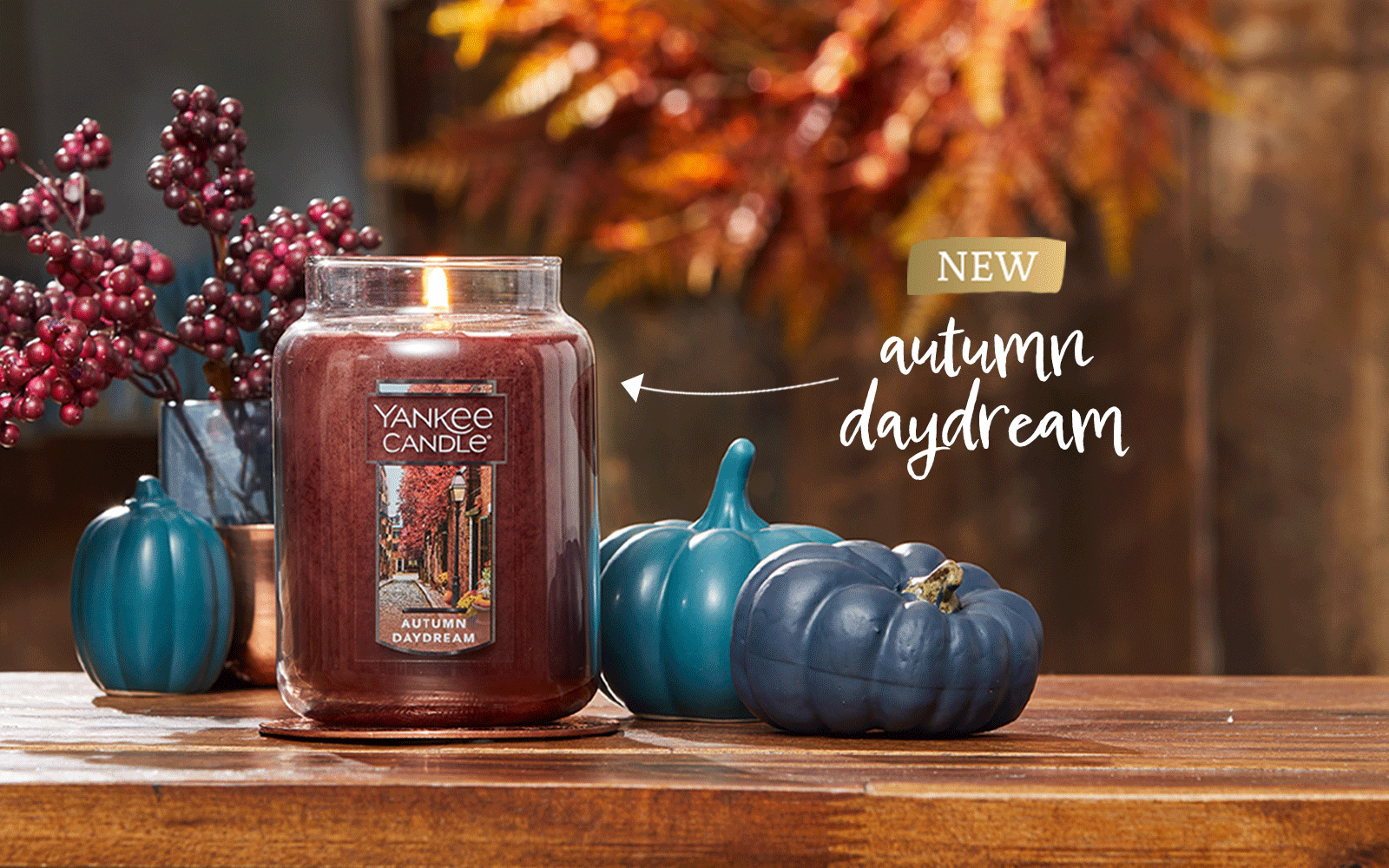 Autumn Daydream aims to mimic that feeling of strolling tree-lined streets. Clove, balsam an eucalyptus scents work together to provide a warm, memorable fragrance. Whereas Evening Riverwalk aims to emulate a cool twilight walk along the Riverside through smoked out and black vanilla. The fragrances are all nuanced and elegantly deployed.
Large Signature jars begin at £29.99 and are available here. 
Disclosure: For this blog post we were able to gain access to a sample product or service.
To see our full Disclosure Policy please click here.