Luxury Last Minute Gifts for Him & Her
Christmas may be arriving in just a few days but don't be afraid – we have a stunning guide to the very best last minute gift offerings out there. From high-end candles and sleep sprays from Ethical Bedding to a delicious Coffee Liqueur from Conker Spirit, we have some absolute gems here!
Ethical Bedding Luxury Candles and Sleep Spray
Ethical Bedding is a beautiful brand with a superb vision for planet friendly positive sleep and a range of high-end products to match. Their luxury scented candles are the first in our Last Minute Christmas gift recommendations. Crafted to be friendly to you, friendly to the environment and aesthetically stunning, they make for great gifting. Available in two scents (Natural Cologne and Just James), they are made using a natural soy-coconut wax, fragranced with sophisticated blends of essential oils designed exclusively for Ethical Bedding by world class perfumier, Daniel Visentin.
The result is sublime
With Just James, expect subtle sweetness designed specifically to aid sleep and relaxation. They have utilised an essential oil blend of lavender, eucalyptus and rosemary to achieve this sophisticated yet balanced fragrance.
Natural Cologne is a different take and it aims to refresh and uplift. A deep citrus blend of bergamot, orange, petitgrain, litsea cubera and rosewood have been masterfully combined to achieve this invigorating yet subtle fragrance.
Elegant, stylish, superb quality and one of our favourite new brands. Get yours here. Watch out for our review of their eucalyptus bedding in the New Year – you do not want to miss it! `Visit the Ethical Bedding website to find out more.
Russell & Atwell Fresh Chocolates 
Russell & Atwell are the creators of delicious, fresh, chilled chocolates and they are gorgeous.
Christmas '22 sees Russell & Atwell offer their truffle pouch packs and refillable glass jars with new festive designs and a new, highly giftable, letterbox-friendly trio of pouches (from £20). Also new-in for this winter are limited-edition Seville Orange chocolates, only available until Christmas. Chocolate lovers can also opt for a regular Russell & Atwell delivery, with a range of subscription options (from £50).
You will be hard pushed to find a chocolate experience as exciting and bursting with as much flavour as this.
Highly recommended, one of our favourites for 2022. Get yours here. 
Conker Spirit Coffee Liqueur
Fan of espresso martini? Then you'll need a delicious coffee liqueur to see you through the festive season. What if I told you you just needed ice and to add a little water to this liqueur and you have a lip smacking cocktail?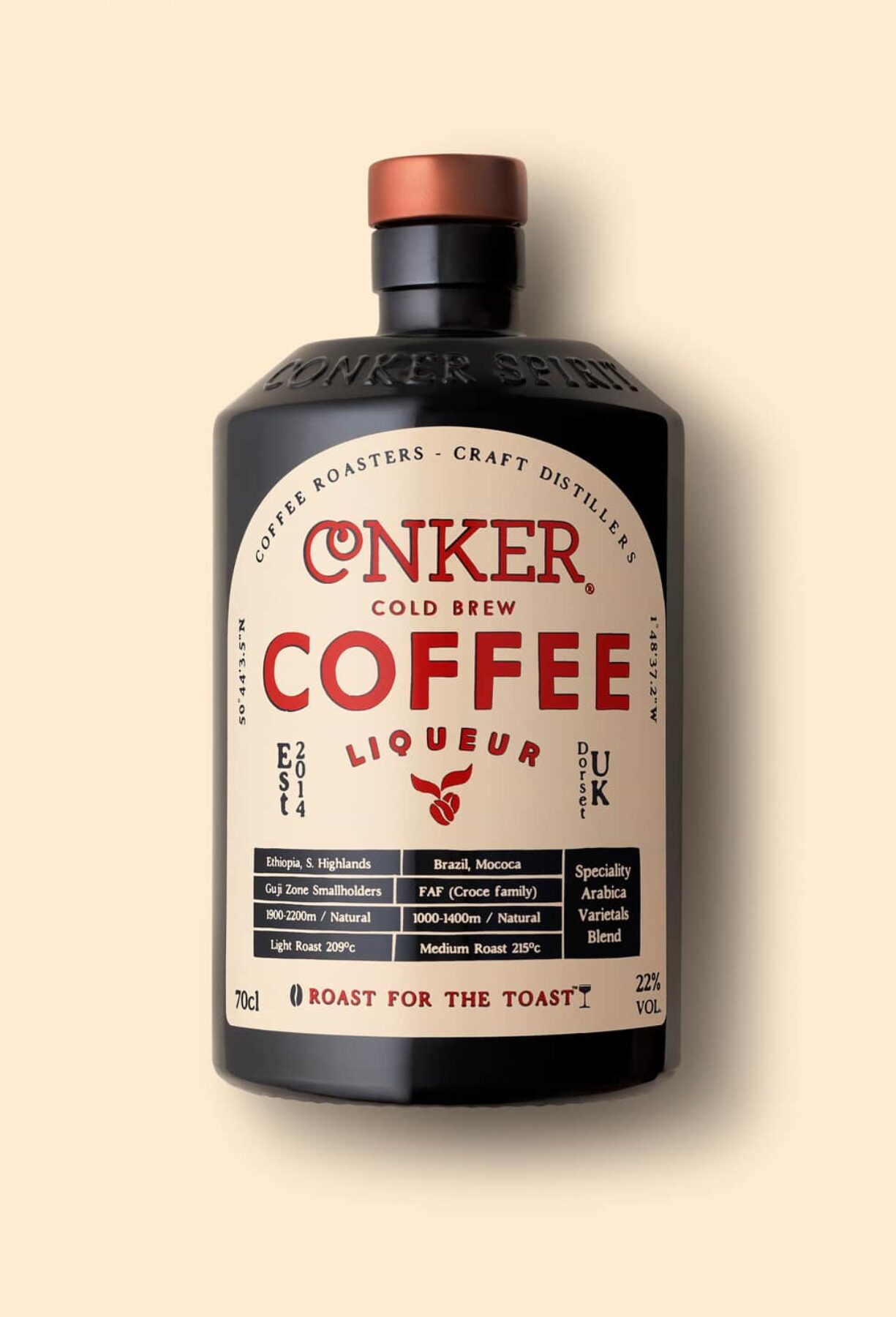 This Coffee Liqueur has been created by Coffee Roasters for the coffee lover. An uncompromising union of ethical Speciality Arabica coffees and craft distilled spirit.
Expect dazzling aromatics of ground coffee and vanilla. A bittersweet espresso tasted balanced with caramel and a hint of fruitiness. Finishing off if deep coffee and cocoa aromas. Divine, simple and perfectly executed.
Get yours here.
HYKE Gin
HYKE Gin is the world's first sustainable grape gin and it's made right here in the UK in Sussex. A gin with planet friendly credentials and amazing levels of craftsmanship, you have to give it a go this Christmas. 
Give the gift of a greener G&T this Christmas with HYKE Gin. Whether you're giving up sellotape, using recyclable wrapping paper, or forgoing Christmas cards, gifting HYKE Gin to your friends and family is the perfect way to extend your sustainability efforts for the festive season.
How is it different? The grapes are distilled to create a grape spirit, before being blended with grain spirit and further combined with expertly blended botanicals, including juniper, myrrh, rooibos and coriander to craft an exceptionally unique drink. Aesthetically and flavour wise, this gin is a triumph. We adored the citrus notes and complexity of the balanced botanicals, as well as the exciting grape backdrop that has lead to so many awards for this gin.
Using grapes as its base ingredient is what gives this award winning gin its inimitable flavour. The combination of botanicals in this environmentally friendly gin creates a sophisticated profile, a complexity, and stylishly sweet citric notes, meaning it pairs perfectly with a simple tonic, yet lends itself to more daring mixing if you're gifting to a cocktail making loved one. This one-of-a-kind gin is a beautiful gift, thanks to its sophisticated bottle, featuring bronze foil detailing and sleek design.
Available in Tesco stores nationwide, as well as on Amazon, consciously priced at £26, making it an affordable gift that is certain to please any recipient.
Contigo's Autoseal Luxe travel mug
You may not think a travel mug can be luxurious, but you'd be wrong! A coffee lover's dream, Contigo's Autoseal Luxe travel mug keeps drinks piping hot for 5 hours and provides 100% spill-proof confidence thanks to the lid's lockable push-button technology.
Just press to sip and the Autoseal Luxe will do the rest. Sleek to hold, solidly build and a reliable non-spill mechanism ensures that this is now a must have and it will never leave our work bag! Available in six elegant metallic finishes as Amazon. 
SIlent Pool Gift Tin
Silent Pool is one of the best premium gin offerings not he market. This luxury handcrafted gin made from 24 botanicals with the aim of capturing the essence of the Surrey Hills.
Expect a contemporary London Dry gin with floral top notes. This stylish gift set is the perfect package for a gin lover. Serve in a G&T with Indian tonic, garnished with an orange slice.
Silent Pool Gin Luxury Gift Tin is available for RRP £40 from Silent Pool Distillers
MOTH Old Fashioned, Negroni & Socks Gift
Why not give that classic gift of socks a twist this Christmas! MOTH have created a gift set of high-end socks and pre-mixed cocktail to revitalise that classic gift for men this festive period. 
A gift for the fiesta fiends, the dreamers who don't sleep, who drink and dance better than they dress, singing louder than everyone else – and worse.
Everything bright, everything colourful like a cocktail. Or a sock drawer. Here's to you.
Get yours here.
Disclosure: For this blog post we were able to gain access to a sample product or service.
To see our full Disclosure Policy please click here.