High-end Festive Cookware From ProCook
Christmas 2021 is set to be like the ones we used to know. Family gatherings, lush and decadent feasts – and finally, a chance to sit around the same table and indulge! However, with those perks comes a sense of responsibility – the home chef must take a leap into the kitchen and be able to rustle up a meal fit for the Michelin guide, bells and whistles and all!  The question we have is can ProCook, offering high-end products at a lower price than market competitors, stand toe-to-toe with the best? And can they be your go-to festive companion for all those special festive dining occasions? We found out. 
Looking for something with a high-end finish but a challenger to those well-established products from the likes of  Le Creuset? Our tests showed that the Cast Iron Casserole dish stood up to the test, with incredible build quality, beautiful finish and a 25 year guarantee. Plus, for a very similar standard and quality, it was significantly less in price than leading competitors. For us, this was a must-buy!
For something a little more decadent and indulgent, ProCook's range of stunning knives are a match for any. The  Damascus 67 Knife Set £899 (8 Piece and Magnetic Glass Block) is crafted from 67 layers of VG10 Japanese Damascus stainless steel for a striking and unique blade with unrivalled sharpness. 
It has an official Rockwell hardness rating (HRC) of 60, the optimal hardness for VG10 steel. Plus, that's not all, they are complete with a traditional Japanese design featuring stunning slimline blades and durable G10 handles. Once again, you're unlikely to find quality of this anywhere else for such a competitive price.
See more of their stunning range below.
Malmo Charcoal Mixed Dinner Set (£249, currently just £159)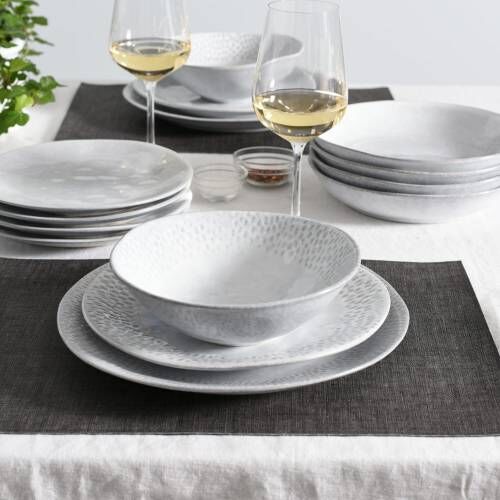 Professional Stainless Steel Cookware Set (£599, currently just £399)
Get your hands on their exciting range, with even more compelling prices, right here.
Disclosure: For this blog post we were able to gain access to a sample product or service.
To see our full Disclosure Policy please click here.