Celebrate Summer With Our Top Fizzes
Summer is still very much here. Warm, balmy evenings and blistering sun! We've collected a trio of the very best fizzes to toast the Summer and celebrate. Introducing a splendid Champagne, an elegant English sparkling wine and gorgeous, premium Cava. Chin Chin!
Ridgeview Fitzrovia Rosé (£36)
English Sparkling wine has been in the ascendancy for the last decade, heralding a new challenging in the global fizz scene and providing a true alternative to Champagne and other high-end offerings. Ridgeview, in particular, is a Sussex based, family producer that has led the way in the English sparkling wine revolution, crafting traditional method wines since 1995. Multi-award winning, including winning gold in the 'International Wine & Spirit Competition' in 2018 and named No. 36 in the 'Top 50 Worlds' Best Vineyards' in 2019, there are many reasons to try this beautifully British brand. Now known globally, you can now enjoy a taste of the South Downs anywhere around the world.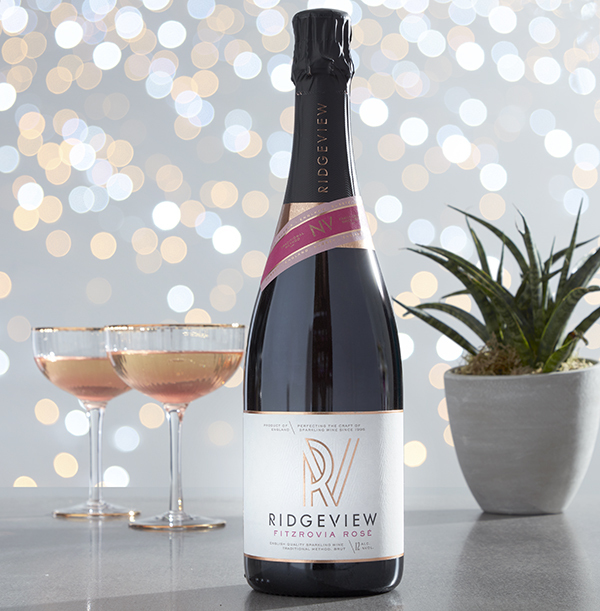 The Fitzrovia Rosé is a delicate pink colour and it bursts with freshness, fruitiness and a deluge of fine bubbles. Dominant Chardonnay is the secret here, lending refinement and freshness, the perfect backdrop to raspberries and a range of Summer fruits. Ideally matched for Summer dining, including fresh strawberries, this is a superbly elegant and memorable English Sparkling wine. Creamy mousse gives way to a lively and long finish.
Available from: Waitrose, Harvey Nichols, Fenwick
Maison Bruno Paillard's Blanc de Blancs Grand Cru (£74.95)
This aesthetically stunning bottle makes for the ideal party and celebration centrepiece. But the real magic begins when you crack it open. Maison Paillard have become key players in the global Champagne market and for very good reason. Synonymous with unparalleled elegance and years of tradition, their Blanc de Blancs Grand Cru is a diamond in their collection.
Exclusively first pressing Chardonnay, sourced only from grands crus vineyards "Côte des Blancs", this is one of the finest Champagnes you can enjoy for the price. Known as "the Lace of Champagne" due to a characteristically very fine and persistent white mouse, there is a delicacy on show here that dazzles and entertains. 
Created using traditional wine making methods, where fermentation in the bottle leads to a less powerful champagne gives this real elegance. There's also a 10 month ageing process after disgorgement to help elevate flavour and define the composition to precision.
Get yours here, highly recommend here
Agusta Torello Mata Gran Reserva Cava, RRP £25.60
Visually, expect a pale straw colour, hiding bountiful bubbles and a dense, creamy foam. Super fresh, vibrant and classy. Expect fine and persistent bubbles, fruity aromas comprised of green apple and balsamic notes. On the mouth, deliciously dry with hints of vanilla.
This Agustí Torelló is a large reserve cellar with a minimum of 30 months of ageing in the cellar. 40% of the base wine with which it is made was aged for 8 months in French oak barrels. It is a sparkling wine that combines tradition and modernity, barrel and stainless, contrast and forcefulness.
A delicate and careful process, with grapes from strains of more than 30 years of the Macabeo variety, there is beautiful level of craft. There's also the signature mineralogy that comes from the lime and gravel making up the soil, lending a distinctive character.
Limited production with numbered bottles and with the date of disgorgement printed on each of the labels, indicating the moment at which the cava ended its ageing and being a vitally important fact to predict its possible evolution over time.
 You may not expect Cava to be so refined, but you'd be wrong and we would recommend strongly giving this a go! Buy here.
Disclosure: For this blog post we were able to gain access to a sample product or service.
To see our full Disclosure Policy please click here.