ARRAN Limited Edition Winter Candles
Brand new Christmas candles from ARRAN Sense of Scotland are here and they are not to be missed.  Scents such as Hot Toddy, Cookie and Mandarin and Petitgrain are exclusive for 2022. Inspired by the island of Arran and the brand's unique take on Winter, each fragrance evokes a different festive feeling with that distinctive ARRAN touch. Providing a £35 burn time, presented in a fully recyclable presentation box and all beautifully balanced, they make for superb festive gifts.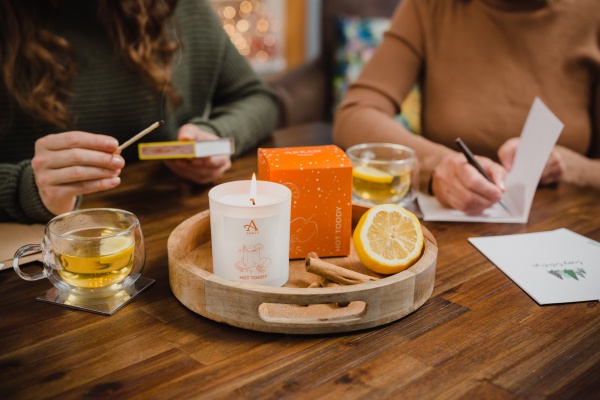 Hot Toddy is a scent built upon spicy notes of nutmeg and patchouli, whilst also giving hits of vanilla and frankincense. They've managed to distill that warming and comforting hot toddy feeling into a scented candle we love.
Coorie, from the Scottish term to snuggle and nestle, is a more subtle affair. Evoking a sense of crackling fires and candle lit evenings, cedar and leather, combined with amber and smoked woods gently fills the room with a traditional wintery feel. We adore this scent, probably our pick of the three.
Last, but not least, Mandarin and Petitgrain is also comforting, but evocative of fresh top notes of orange and mandarin, intertwined with subtle undertones of cinnamon on a base of thyme.
Limited Edition Scented Candles are available for £25 from Arran.com.
Disclosure: For this blog post we were able to gain access to a sample product or service.
To see our full Disclosure Policy please click here.