Top Easter Feasting Guide 2023
Unlock a rollercoaster of flavours and experiences designed to tantalise the tastebuds this Easter. We have a range of at home dining experiences and treats to dazzle and light up your bank holiday weekend.
The Cookaway Malaysian Night Market Experience
The Cookaway is one of our at-home, restaurant quality dining experiences and it's a whistle stop tour of some of the world's most exciting cuisines.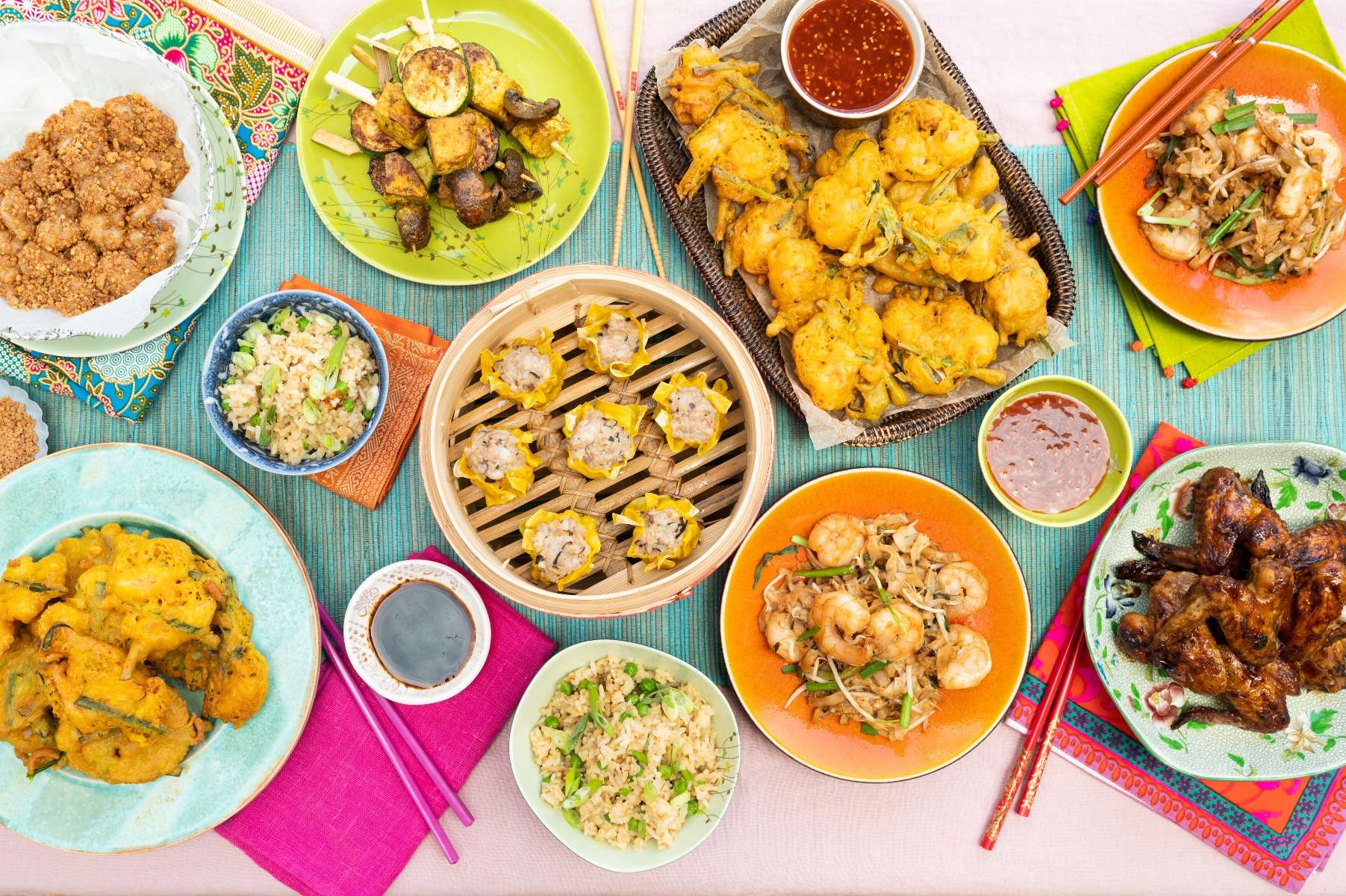 With the Malaysian Night Market Experience were transported to the exciting streets of Malaysia, full of fun and eclectic flavours. Ideal for sharing, this menu of steamed, wok and oven prepared dishes is an indulgent and mouth-watering experience. Created by MasterChef UK Champion, Ping Coombes, the menu is carefully devised to provide real flavour and easy to follow instructions. Whether you are looking to whip up Pork & Prawn Dumplings with authentic flavours, or charming Char Kway Teow or comforting BBQ chicken wings, it's all here. Pork and chicken is all free ranged and sourced from a Wiltshire based award-winning, family butcher, giving you peace of mind.
Fun, interactive and easy to follow instructions made this a joy. We implore you to give it a go whether you are a fan of Indian, Malaysian, British food or other cuisines, they are all here and superb menus. Try it here.
Maison Pierre Marcolini Petits Bonheurs (£45)
Easter is, for some, all about chocolate! Maison Pierre Marcolini has been focussing on how to express happiness through the very finest chocolate. 
The solution, the Petits Bonheurs collection. Translating directly as "the little happiness" these stunning, elegant and distinctly shaped chocolates are gorgeous. Created with 4 recipes and with only the finest ingredients, this is how chocolate should be done.
Superbly elegant, delectable and a real treat. Grab a box of little happiness today here.
Chefs For Foodies Diavola Pizza Kits 
Created by two best friends over the pandemic to bring top chefs closer to the foodies who loved them, chefs for foodies launched to rave reviews in February 2021. Ever since, they've been acquiring a steady following of foodies and fans of their exquisite recipe boxes.
The goal is to provide, restaurant-quality meals in your own kitchen. They work with Michelin Star chefs including Rohit Ghai and Daniel Galmiche, as well as MasterChefs like Steven Wallis, Alex Webb, Liam Rogers and Sofia Gallo. Produce is only of the highest standard too.
The Pizza Diavola recognised fan favourite and one you may recognise. Traditionally topped with tomato sauce, mozzarella cheese, spicy salami (vegan option available), and hot chilli peppers. What makes this pizza even more special is the Fior di latte Mozzarella from Naples that melts perfectly in the oven! We tried this for ourselves and the results were indeed restaurant quality, authentic and the experience of pulling together your very own pizza is one that provides fun, without too much laborious cooking.
Give their recipes a go, find out more here.
Cote Steak Date Night Menu (From Red Letter Days, £54.95)
Kick off your Easter in style with a stunning steak night in for two, all in the comfort of your own home. This three course Steak Date Night Menu heroes Cote's premium Ribeye steak, which is matured and prepared in the restaurant's own Côte butchery. There's a classic French Onion Soup to start and their best-loved dessert, Crème Caramel, for dessert; making this menu fit for a perfect date night.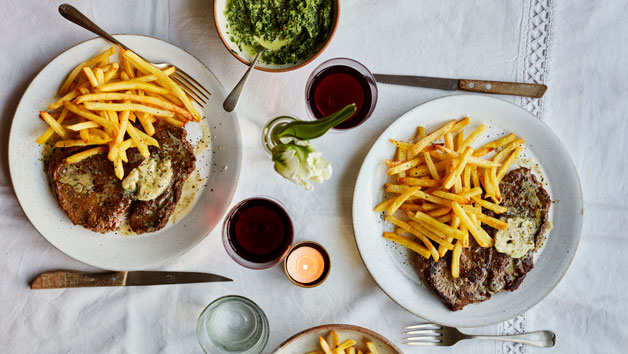 They've even added two navy tapered candles in your box, for you to set the table in style. Get yours here.
Caviar House & Prunier Spring Bundle (£415)
Caviar House & Prunier combines tradition and modernity for you with the goal of achieving the highest culinary quality. Today, connoisseurs and those in the know all over the world rely on their historical expertise. Their spring bundle combines stunning flagship products for a memorable Easter treat. For just £415, you can enjoy 50g Caviar House Finest Selection 'Beluga' caviar, full bottle of Caviar House Brut Champagne and 1 pack of 12 mini blinis.  Find out more here.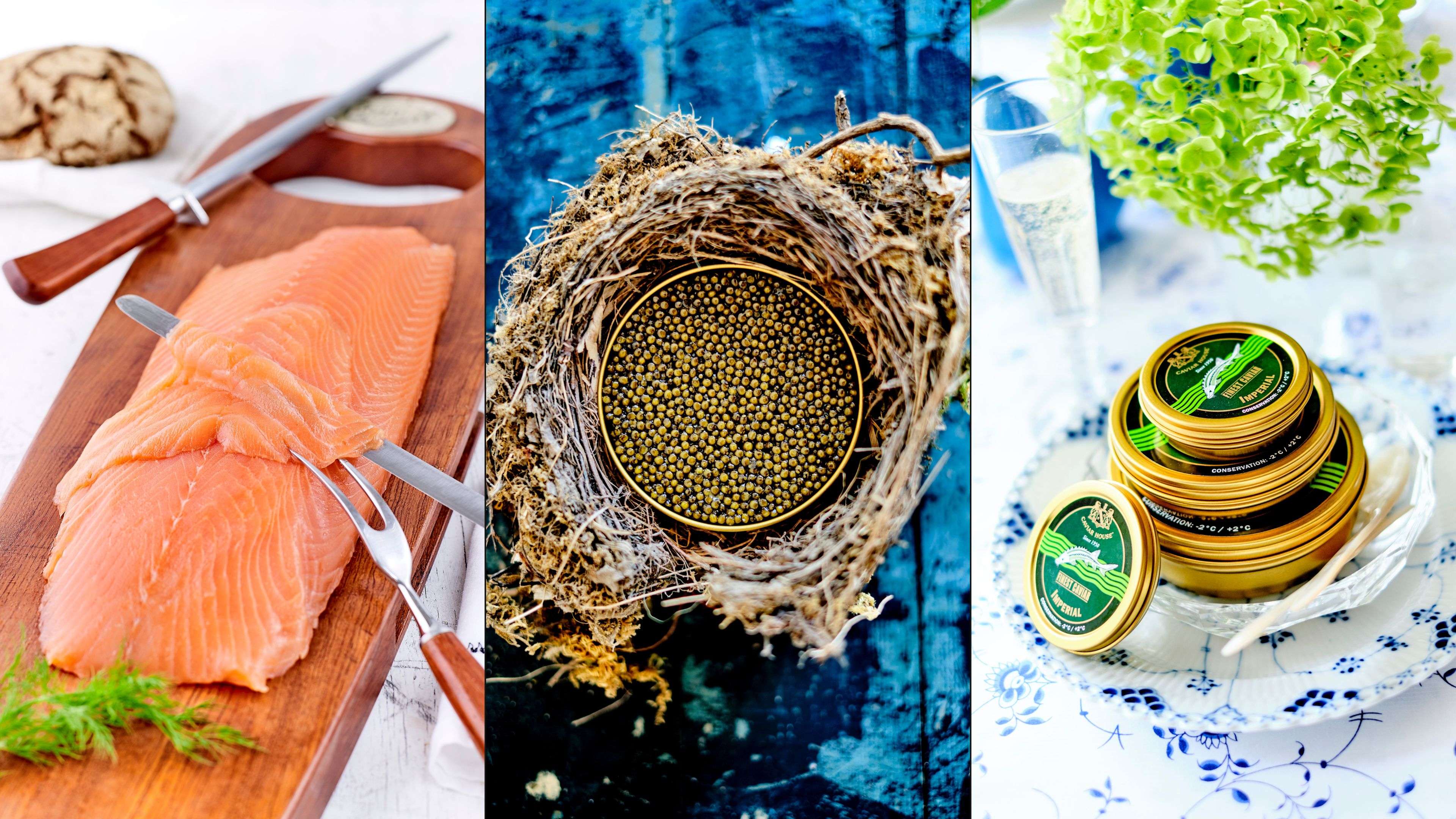 Disclosure: For this blog post we were able to gain access to a sample product or service.
To see our full Disclosure Policy please click here.